"To all who come to this happy place, welcome.
Disneyland is your land.
Here, age relives fond memories of the past, here, youth may savor the challenge and promise of the future.
Disneyland is dedicated to the ideals, the dreams, and the hard facts that have created America with the hope that it will be a source of joy and inspiration to all the world."
-Walter Elias Disney, July 17, 1955.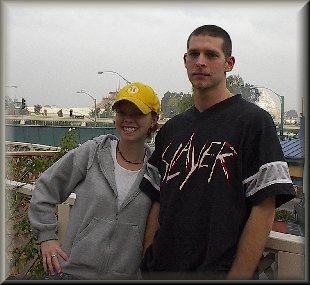 Tamarin and Ryan on the Sun Deck of the Park Vue Inn
Park Vue Inn
Not the fanciest motel on the strip, but close to the park and within walking distance.
Continental breakfast is included, pastries, juice, coffee, apples and bananas.
Oh and it was cheap... 55.00 a night most nights.
Check out
Trip Report
to see a review of this motel and of our trip.
Balboa Pier/Harbor Cruise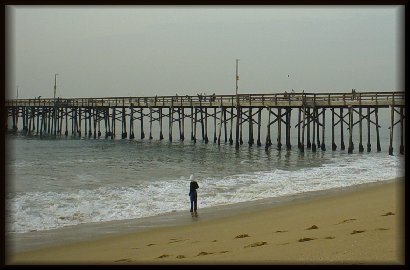 Tamarin by the water, Lori and I up on the Balboa Pier. Ryan took this picture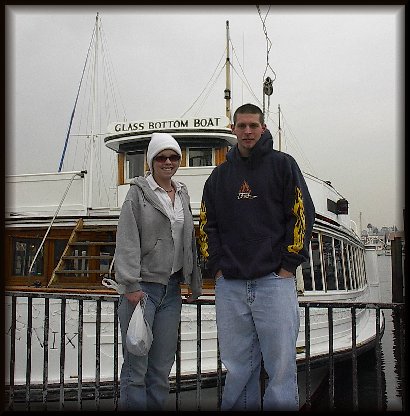 Tamarin and Ryan on the docks in front of th Glass Bottom Boat, not the one we went on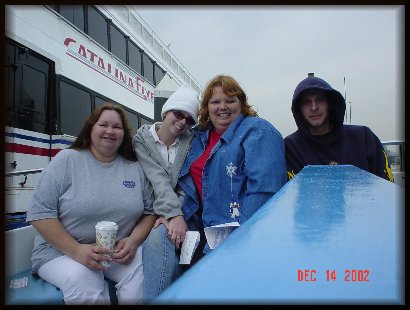 Carrie, Tamarin (Squished), Lori and Ryan on the Harbor Cruise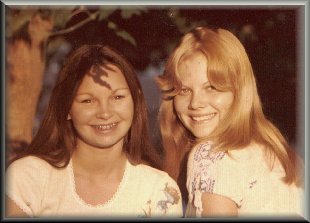 Lori and I in 1978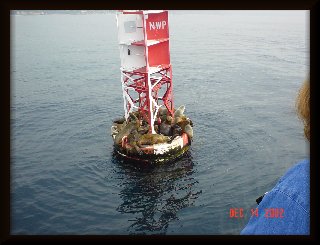 This was all of the sea lions we saw on a 45 minute sea lion tour