Jason was able to get a one day permit to marry them. He had what he wanted to say all planned out and typed up small enough to fit into his bible so he wouldn't forget his lines.
He did a wonderful job.
When he asked "Who gives this couple in marriage?" we all answered "We do, their families".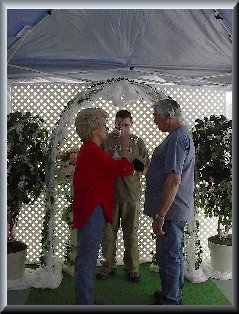 The rehearsal took place a few hours before the wedding. It was pretty hectic and once we got the music straightened out it went much smoother.