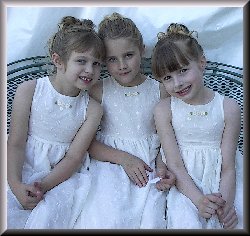 Ashlee, Krista, Micah after the ceremony. They had been having fun collecting roly poly's.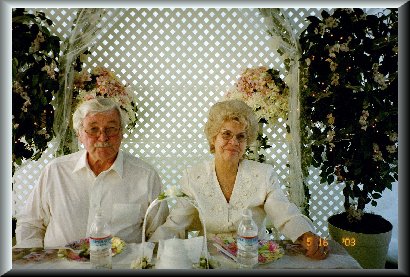 John and Sammie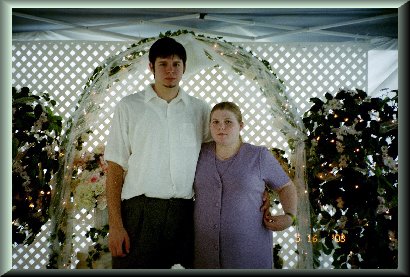 Bradley and Mandy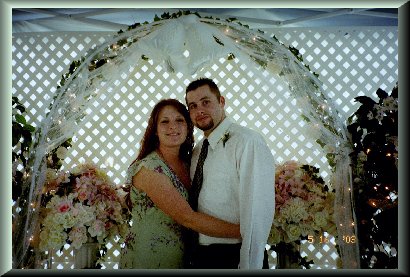 Jason and Holly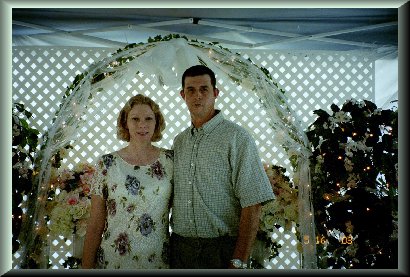 Sinda and Tom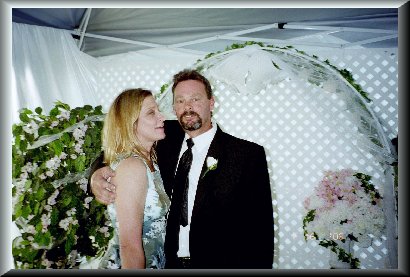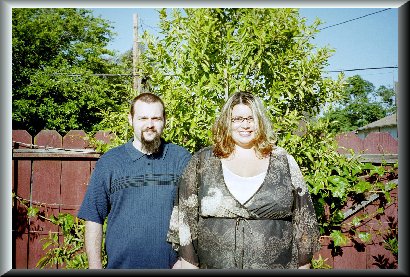 John and Tina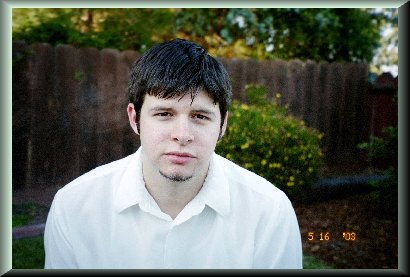 Bradley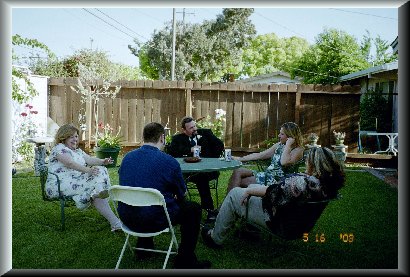 Chatting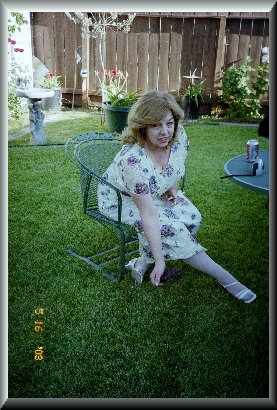 Barbara demonstrating how to pose and look thin!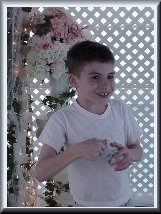 Isaiah singing his song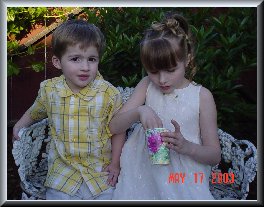 Josiah and Micah play with roly poly's.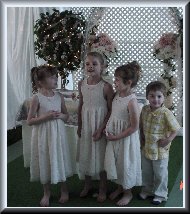 Flower Girlsa singing "Here somes the bride, her comes the bride"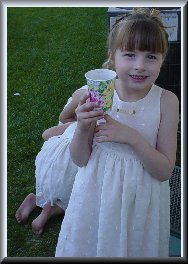 Micah showing her roly poly's, other flower girls digging for more.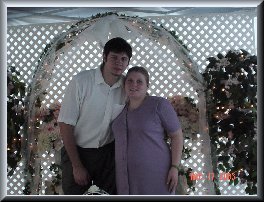 Bradley and Mandy under the arches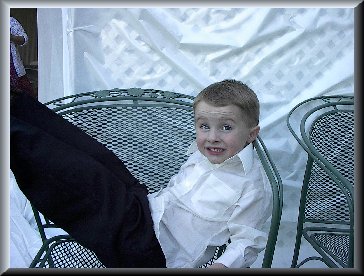 Ring Bearer Joshua having fun being silly.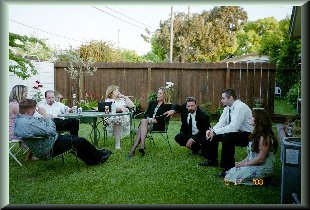 Chatting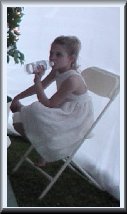 Krista taking a water break

Holly looking pretty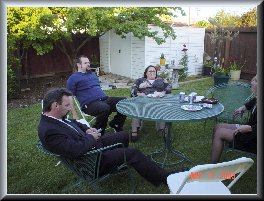 Rob, John, Tina, Cindy chatting

Sammie was worried dad might smash the cake in her face, but he didn't.
The cake was delicious.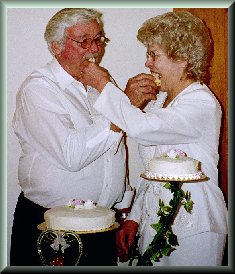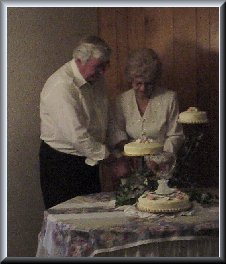 John and Sammie cutting the wedding cake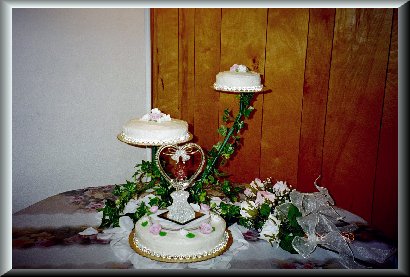 Wedding Cake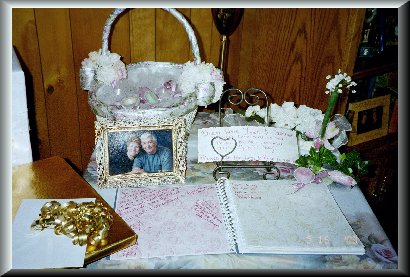 Guestbook Table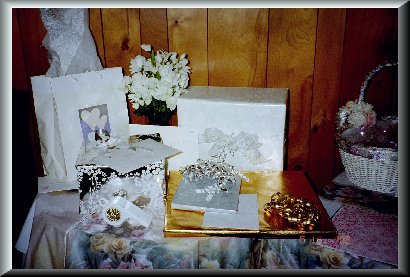 Gift Table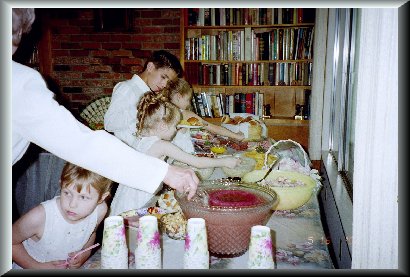 The Food Table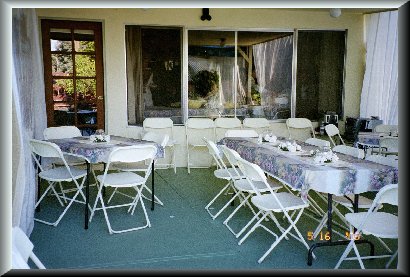 Reception Area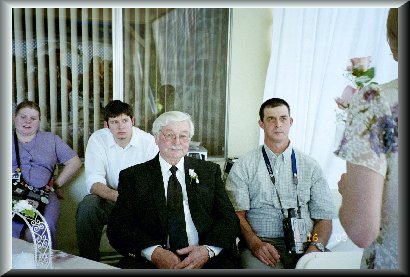 Gathering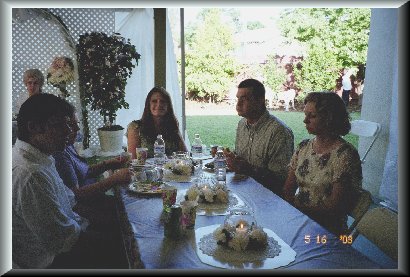 Eating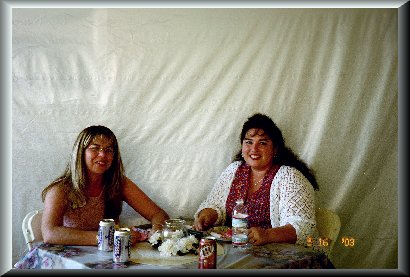 Leslee and Vickie eating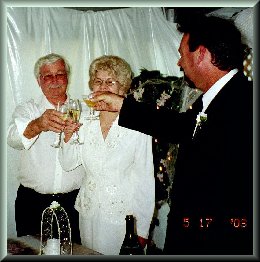 Rob toasting the bride and groom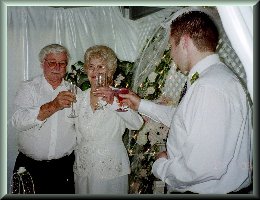 Jason toasting the bride and groom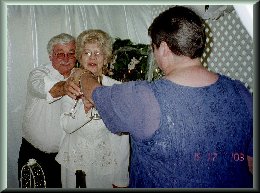 Donna toasting the new couple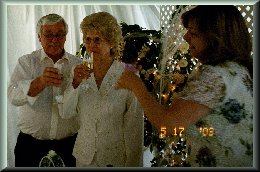 Barbara toasting the new couple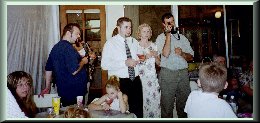 Joining in the toast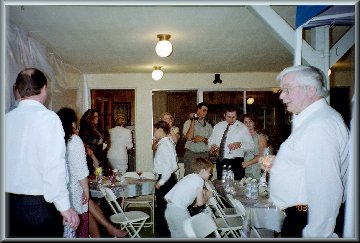 Gathering to toast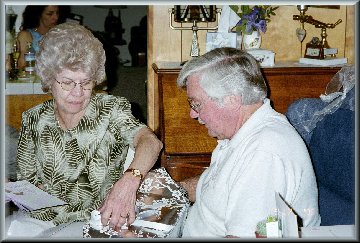 Opening gifts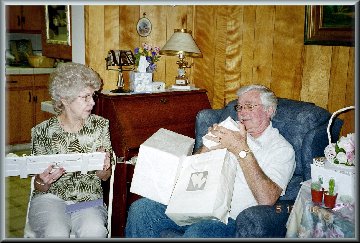 Opening more gifts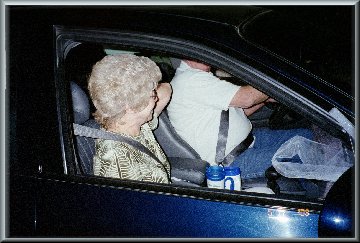 Off to the honeymoon, car was decorated, cans tied to the bumper.