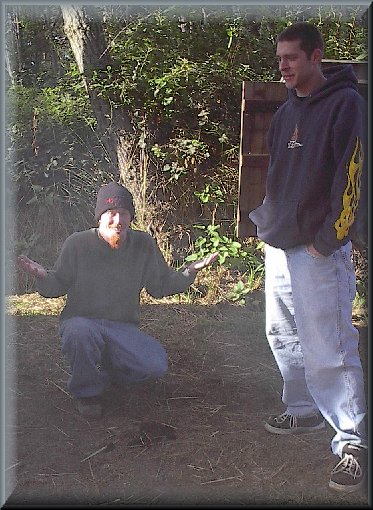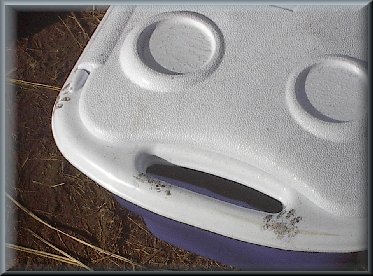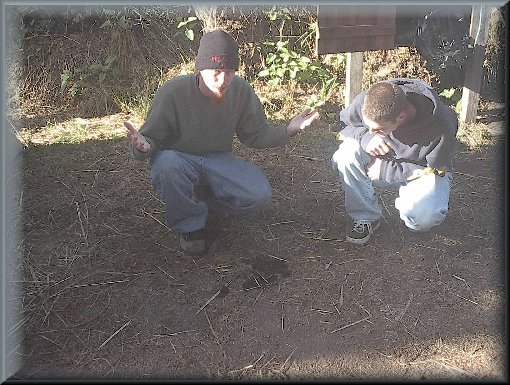 Mountain Lion? Raccoons? Bears? Left by other campers? No idea!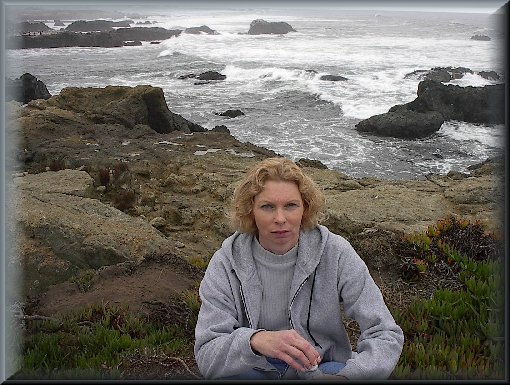 Sinda with the ocean in the background. She took one of me too. It is right below. The ocean looked better without me in it, so I took myself out.

I was in this very picture, but the ocean looked much better than I did, so I took myself out. Look at those waves. I could just sit there and watch it forever.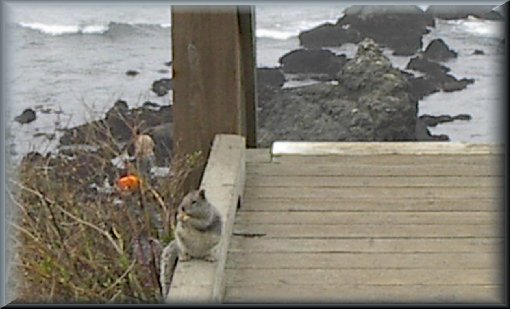 This squirrel walked up the boardwalk, took a cracker out of his cheek and started eating it with us standing there watching and taking pictures.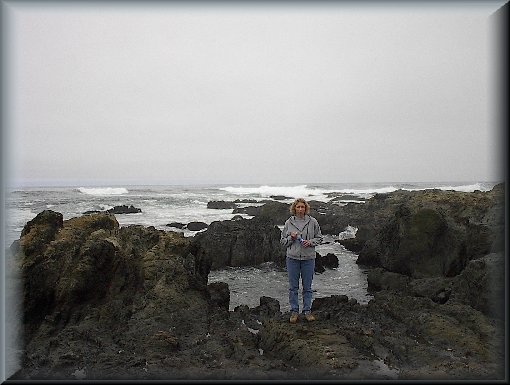 Sinda standing where we were exploring tide pools.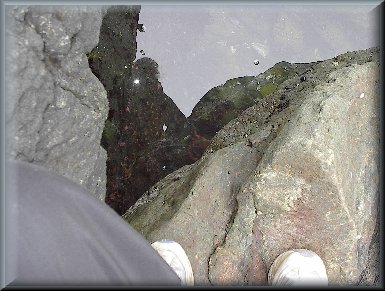 Crab in the tide pool, large enough to eat!